The Faculty of Applied Informatics TBU in Zlín / CEBIA-Tech, as the first workplace at TBU in Zlín, is the holder of the "HR Excellence in Research Award (HR Award)" for the institutions which make progress in aligning their human resources policies to the 40 principles of the Charter & Code, based on a customized action plan / HR strategy.
By receiving this award, the Faculty of Applied Informatics also undertook to further improve working conditions for its employees, especially researchers.
This award increases not only the international attractiveness of the Faculty of Applied Informatics itself and its CEBIA-Tech Research Centre but also increases the prestige of the whole TBU in Zlín.
The process of obtaining the HR Award and implementing the Human Resource Strategy for Researchers is solved within the framework of the TBT Research and Development Capacity Project in Zlín, Reg. No. CZ.02.2.69/0.0/0.0/16_028/0006243 within the Operational Programme Research, Development and Education.
For more information see: https://euraxess.ec.europa.eu/jobs/hrs4r
GAP Analysis and Action Plan (+ Comments) ) of the Faculty of Applied Informatics TBU in Zlín / CEBIA-Tech are available here:
GAP Analysis (2019):
Action Plan (2019)
Comments (2019)
Internal Review (2021)
Internal Rules TBU in Zlín
Dean's Decrees
Internal Methodological Documents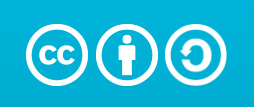 These outputs can be used in accordance with the Creative Commons 4.0 license terms in the BY-SA variant (https://creativecommons.org/licenses/by-sa/4.0/deed.en)