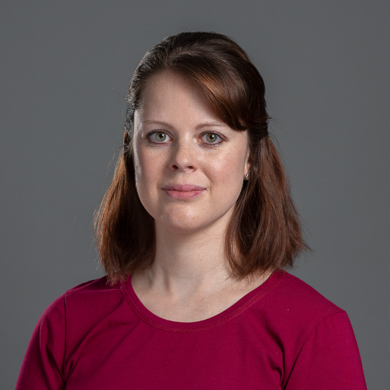 Senior Lecturer
Ing. Dora Lapková, Ph.D.
Department of Security Engineering
E-mail:
dlapkova@utb.cz
TEL: +420 576 035 244
Office:
U51/707
Author identifiers
In 2009, she graduated from Tomas Bata University in Zlín in the field of Security Technologies, Systems and Management. She defended the dissertation thesis "An analysis and a draft of technical elements of defence using an information technology" in 2017. In her scientific research, she deals with the protection of Soft targets, professional defence and self-defence, physical security. Professional interests include shooting, defensive shooting, forensic psychology and profiling. In 2012, she received the Certificate of Self-Defense Instructor II. class. She leads courses of self-defence and professional defence of the Salut system.
---
Teaching
Consulting hours
Monday 13:00 - 15:00
---
Curriculum vitae
Education
2009 - 2017: Tomas Bata University in Zlín, Faculty of Applied Informatics, degree course in Engineering Informatics, doctoral studies
2004 - 2009: Tomas Bata University in Zlín, Faculty of Applied Informatics, degree course in Security Technologies, Systems and Management, Bachelor's and Master's degree
1996 - 2004: Grammar School in Bystřice nad Pernštejnem
Internships and study stays
2010 - University of Žilina
Process of employment
2017 - present: Tomas Bata University in Zlín, Faculty of Applied Informatics, Department of Security Engineering; Title: Senior Lecturer, departmental secretary
2015 - 2017: Tomas Bata University in Zlín, Faculty of Applied Informatics, Department of Security Engineering; Title: Lecturer
2013 - 2014: Junior researcher, CEBIA-Tech
Membership of expert organizations
ASIS International
European Association for Security
Membership of bodies
Academic Senate of Tomas Bata University in Zlín
Legislative Commission of Academic Senate of Tomas Bata University in Zlín
---
Creative activities
Publications
Project outputs